To smile is an art to make a day better. Everyone would love to see a pleasant and beautiful face and smile. Smiling and laughing are the best stress relievers, so don't hide it in. It could increase one's self-confidence and worth. So, bid adieu to the misaligned teeth that becomes an obstacle.
Misaligned teeth are quite normal, and anyone might have crooked or overcrowded teeth. Orthodontics has progressed well with the treatment and techniques to bring out a bright smile. Invisalign and dental braces would be recommended for various dental problems depending on the requirement. These treatments help to straighten the teeth and to correct improper biting.
Magic of Invisalign
People who require minor corrections for their teeth are advised to take Invisalign. These invisible braces are customized and easily removable, which helps to straighten the teeth. A minimum of nine months and Invisalign could bring out a better alignment.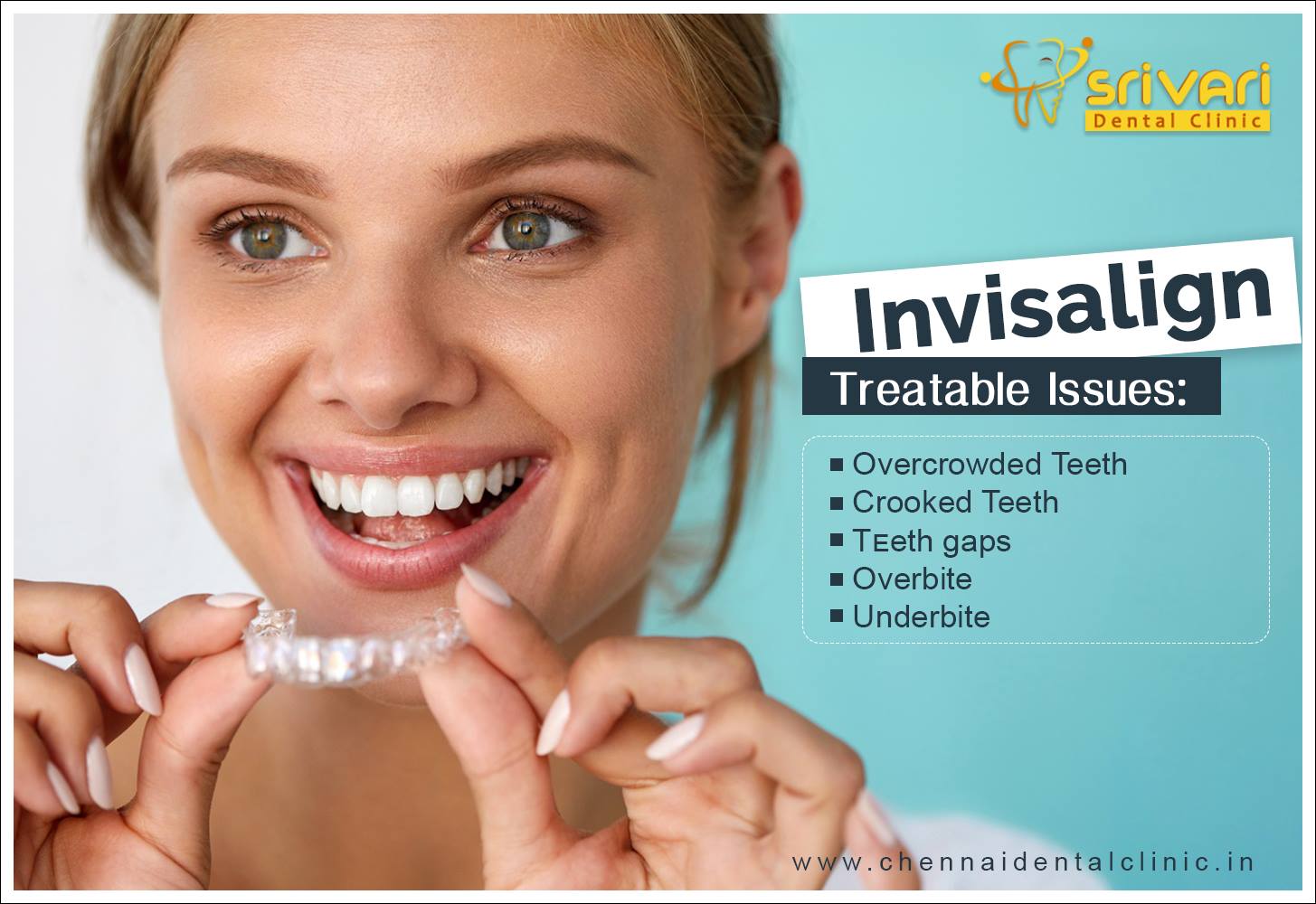 Keep a note:
Remove the aligner while brushing and eating
While wearing aligners, drink only water
Wear the aligners 24 hours a day or as mentioned by the doctor
Benefits of Invisalign
The main benefit is the aligner is invisible
No pain as there are no wires, brackets or rubber bands involved
Easy to wear and remove
No dietary restrictions
Faster results
Minimal or no discomfort
Why not braces?
Dental braces are the primary method of orthodontic treatment. These are wire-based appliances that are used to correct overcrowded and misaligned teeth or jaws. Braces can be worn by teenagers and adults to rectify the misalignments. Minimum of one year and dental braces will align the teeth with a pleasing smile and correct the chewing issues.
Keep a note:
Brush carefully and rinse thoroughly
Avoid sticky foods
Avoid crunchy or hard foods
Visit the dentist for check-ups and cleaning
The retainer has to be used after the removal of braces

Benefits of braces
The wire could properly align and straighten the teeth
Complicated teeth issues can be corrected
Help to close the gaps and correct crooked teeth
While in the long run, braces can cause few risks:
Permanent stains on teeth due to lack of minerals
Gum diseases
Braces are usually more effective as they could get a proper alignment permanently. Retainers need to be worn indefinitely or as per the doctor's instruction so that the final results remain stable. At Srivari Chennai Dental Clinic, doctors can suggest and help with the appropriate orthodontic treatment for misaligned teeth.

Blog Reviewed By: Dr.C.M.Bejoy Mony, MDS
Mail us: srivariclinicchennai@gmail.com
Book appointment: chennaidentalclinic.in/book-appointment.html