Bridges
---
Concerned about the gap between the teeth?
Then, dental bridges are here to bridge the gap Its a procedure in cosmetic dentistry to restore the beauty of your smile. Bridges may vary from person to person as the requirement of gap filling and reasons for the gaps. The supprting artificial teeth is know as abutment. These are made of gold, porcelain, alloys or a combination of these materials. The bridges are supported by implants or natural teeth.
Types in Dental Bridge
Traditional bridges that are made up of ceramics or porcelain blended with metal.
When there are adjacent teeth in only one side of missing teeth.
Maryland bridge made of porcelain, porcelain fused to metal or a plastic gums or teeth bonded by metal or porcelain.
Process of Getting a Dental Bridge
During the first day, the abutment is prepared. A portion of the enamel may be removed to make way for the crown. Next impressions of teeth are prepared. Till then a temporary bridge is attached. During the second visit, the permanent bridge is fit and adjusted by the dentists. After few weeks, the bridge is cemented. It might take few more visits to the dentists depending on the individuals condition.
Before Fibre Splint Replacement
After Fibre Sprint Replacement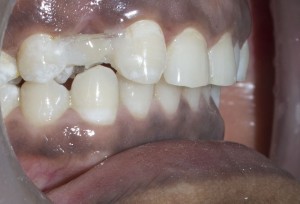 Before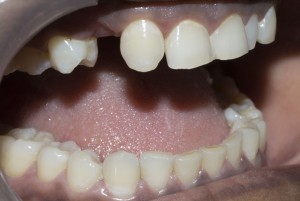 After Composite Build up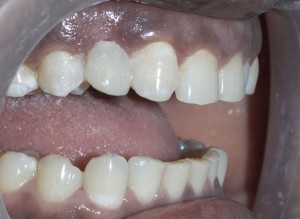 after composite build up2

before composite build up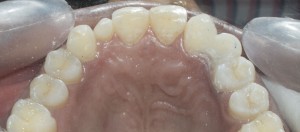 after composite build up