Dental Crowns
---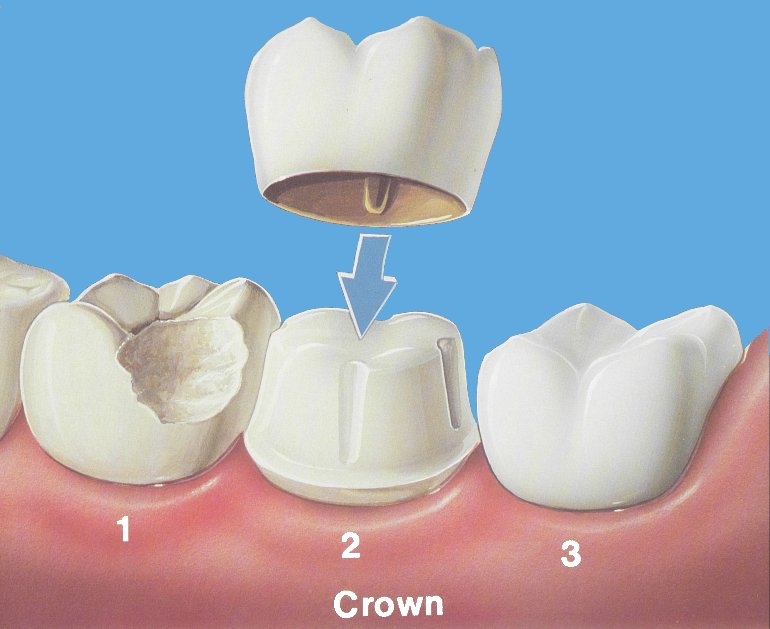 Dental crowns are needed when tooth is intensely decayed or damaged. This procedure protects the structure, increases the strength and enhances the functionality of the tooth. As a result, the aesthetic beauty of the smile and confidence is boosted up automatically. So the dental crowns are such an effective method to treat injured tooth.
Advantages of Dental Crowns:
In dental crowns some advanced materials are used to accomplish natural look. Have a look on its amazing benefits for which it is becoming popular day by day.
Gives Natural Look
Provides Accurate Color with Existing Teeth
Restores the Unevenness of the Tooth
Increase the Strength
Makes Tooth Functional
Helps in Balanced Bite
Types of Crowns for Teeth
Material wise there are several kinds of dental crowns in dentistry. If the metal crowns are the starting number, then all-resin dental crowns, acrylic dental crowns and stainless steel dental crowns come thereafter. It is needless to say that metal crowns are undoubtedly wear and tear free and durable. But it is not popular for front teeth as the color is the main drawback. However, all-resin is more acceptable due to its cost effectiveness and natural color.