Implant Dentures
---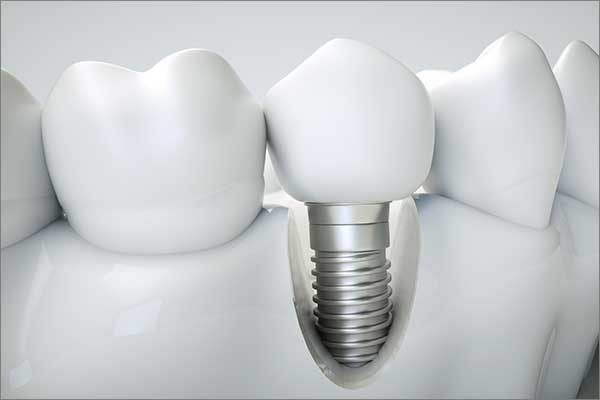 In the past 25 years dental implant therapy has been one of the most significant advances in dentistry. From hundreds to thousands of denture wearers all enjoy the confidence and quality life that stability of long term denture brings.
The Challenge
All denture wearers from new to experienced know that the lower dentures provide the most difficult part when adjusting to dentures. This is because it is very uncomfortable eating certain foods or talking with confidence if your lower denture floats in your mouth.
Secure Dentures in One Visit
In the denture stabilization system, there are some miniature titanium posts that are inserted into the jaw bone and act like the root of the teeth. A retaining fixture added to the base of the denture snaps onto the head of the titanium posts. Placement of the implants is accomplished easily and quickly in the office. The procedure takes about an hour only. It is not a lengthy procedure. It is just a one-step procedure that requires no long healing period or sutures.
Benefits:
The benefits of implant dentures are:
You can speak and eat with confidence-no more loose fitting dentures.
Now you can eat foods and grab nutritional benefits from them which otherwise you were unable to eat.
Dentures adhesives or pastes are no more required.
Improved oral health benefits and bone stabilization.
Solution:
The solution to the problem of lower dentures is provided at an affordable rate by many dentures practices. They call it Denture- Stabilization system or Mini Denture Implants (MDI). Mostly the denture stabilization system is completed in a single visit. It takes about an hour to get the implant done and you can speak and eat confidently then onwards. It is always recommended to do implant dentures from reliable and authentic clinic.